In Memory
Steve Boese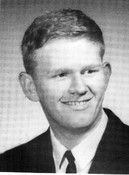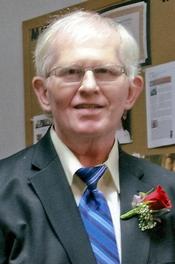 Steve Boese, 63, died April 9, 2011, at his home in Hutchinson. He was born June 3, 1947, in Halstead, the son of Walter and Amanda Schmidt Boese.
He graduated from McPherson High School, Hutchinson JUCO and McPherson College. Steve was a self-employed medical transcriptionist. He was a member of First Church Of God. On Feb. 14, 1976, he married Beth Newton in Hutchinson. They celebrated their 35th anniversary this year by renewing their vows.
Other survivors include: a son, Josh Boese and wife Ashley, and grandson, Salem Boese, all of Easton, Pa.; sister, Norma Roper and husband Marion of Kansas City, Kan.; niece, Vicki Huck and husband Jeff of Olathe, Kan.; father and mother-in-law, Jesse and Mary Newton of Hutchinson; brothers-in-law, Jay Newton and wife Laura of Hutchinson, Chris Newton and wife Delora of Verona, Wis.; sisters-in-law, Leta Green and husband Gary of Topeka, Kan., Mary Homfeld and husband Barry of Amarillo, Texas; many nieces and nephews; and his best friend and companion, Boo.
He was preceded in death by his parents and a brother, Terrence Allen Boese. Funeral service will be 10 a.m. Friday, April 15, 2011, at First Church of God, with Pastor John J. Carney presiding. Friends may call 9 a.m. to 9 p.m. Wednesday and Thursday, with family to receive friends from 6 to 8 p.m. Thursday at Elliott Mortuary.